Helping to alleviate the suffering of disadvantaged children and adults in Romania
Charity No. 327245

See Latest News for updates – Casa Elim Retreats : New micro farm : Emptying a hospital
Our Location
3 Hemlingford Road, Sutton Coldfield, West Midlands B76 1JG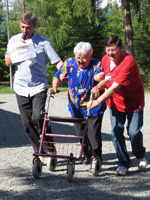 We are on a mission to bring help, hope and dignity into the lives of Romania's most vulnerable and marginalised children and adults who are suffering from extreme poverty or disability.

Our Values
Equality and Hope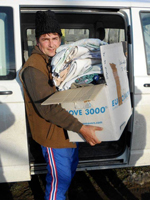 We believe all children, the disabled and the elderly have equal worth and equal rights. Disability, ethnicity or age should not be a barrier to having the basic necessities of life. We are all created in the image of God and believe in every child and adult's potential.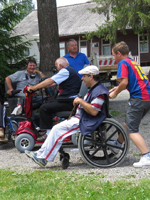 Our supporters know their money is well spent and is getting through to the right beneficiaries. They are able to specify exactly where their money goes and how it's used and can see the difference they have made through regular communication.
Sadly, through neglect, there are many disabled children and adults in Romania experiencing severe and heart-breaking difficulties in their lives.
Belief in Action is a real force for change, delivering resources and support for sustainable community-based projects to alleviate their poverty and suffering.
Working for over 40 years in and around Romania, we have built strong relationships and work along side men and women of faith, helping children, the disabled and elderly, and their communities, to bring about a lasting change.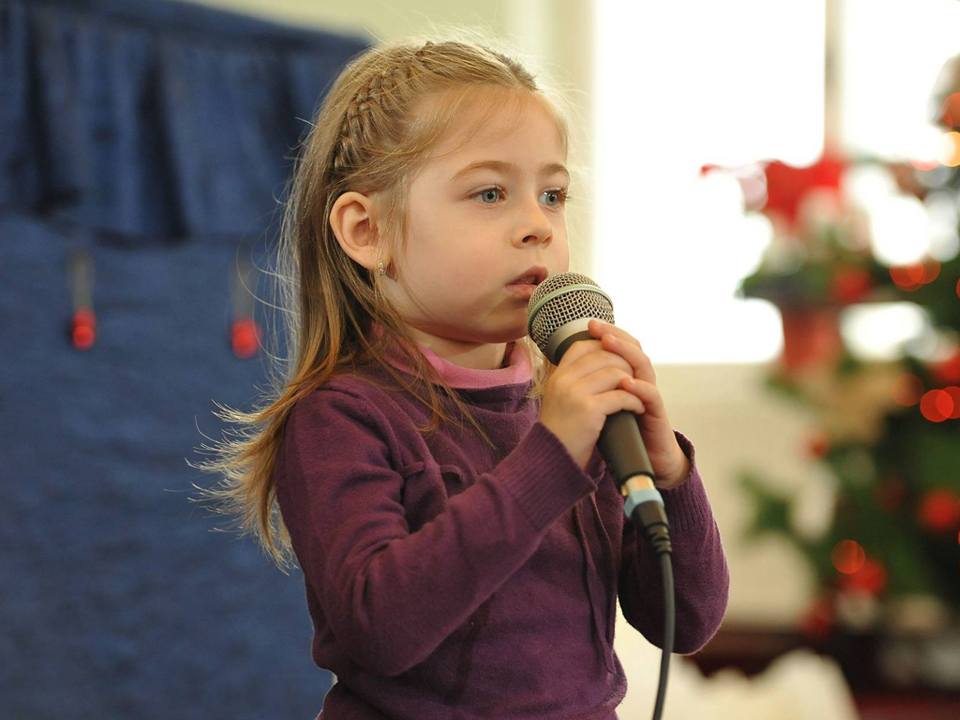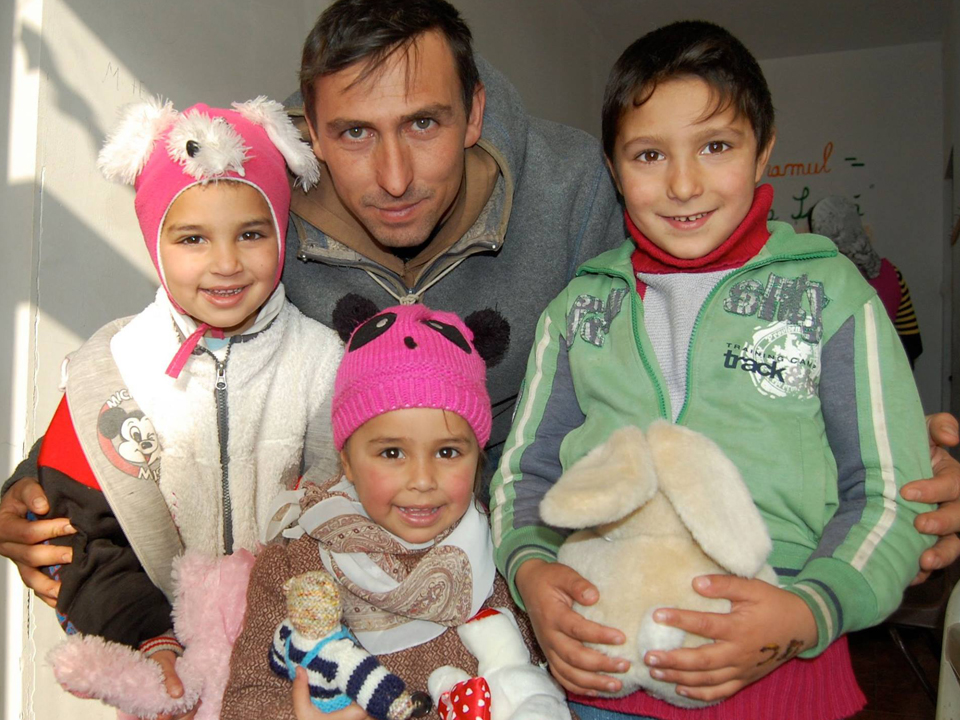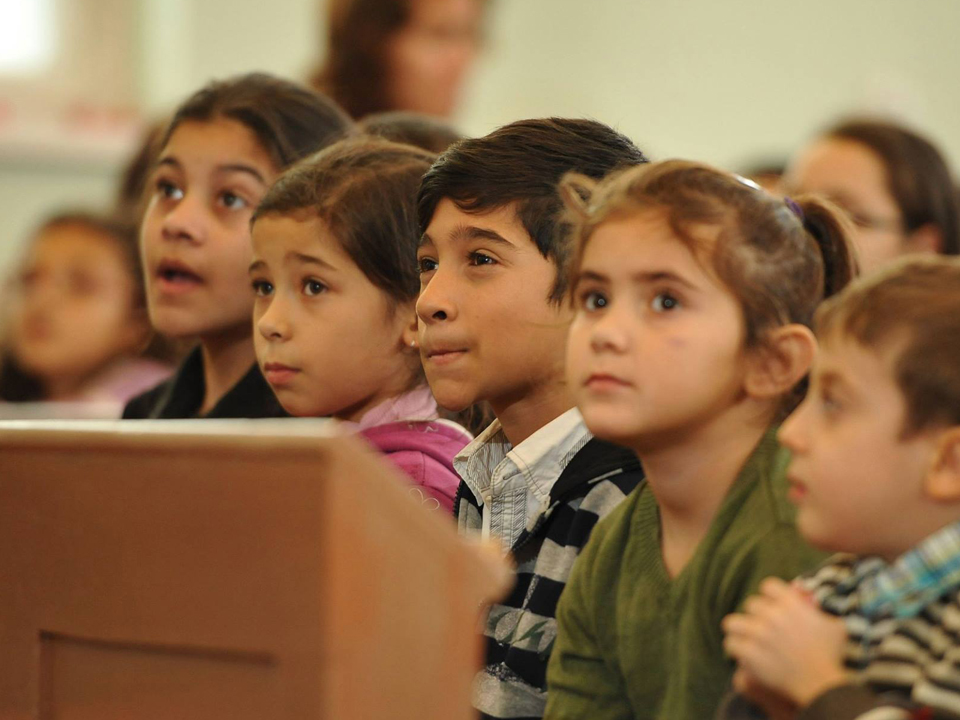 Vision
Our vision is that in Romania children, the disabled and the elderly, including those from ethnic groups, are treated with dignity and respect so they have a sense of belonging and are loved and valued.
There are two amazing projects we are really excited about both conceived by partners who inspire us and work tirelessly to show Jesus' love for those who are marginalised, poor, orphaned, or sick in mind and spirit.
Vision for a multi-use Centre – Otto Kis, who has a true heart for the disabled, has an inspiring vision to build a multi-functional church centre in the heart of his community in Sacele to provide a safe haven and meeting place for able-bodied and disabled people. The land has been purchased, and as well as the centre, he would love to develop the land and be self-sufficient, giving and selling surplus produce to the local community, whilst engaging people with disabilities in paid or volunteer work.
Vision for a Children's Home in Reghin – Attila Toth and his team work long hours, selflessly serving the poor living around them. In an area of acute poverty where small derelict houses have no running water, heating, electricity or toilets, he is in the process of building a children's home for unwanted babies he finds in the gypsy villages he visits, born to very young, unmarried teenage girls. It is hoped it will accommodate ten orphan children. There is more work to be done but the home will soon be ready.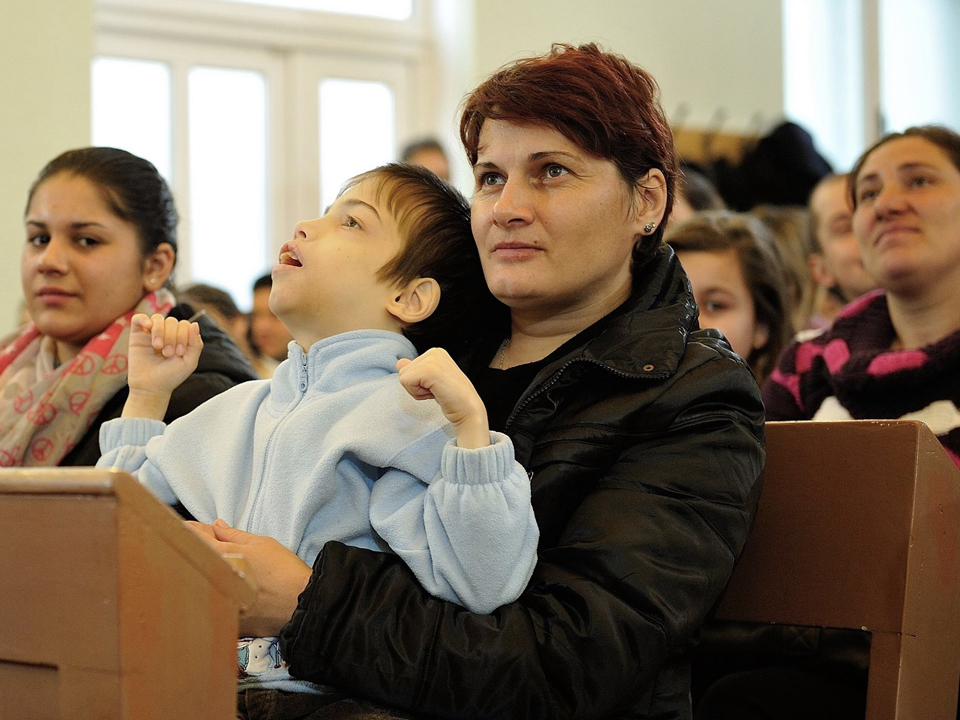 How We Work
We tailor our work to local circumstances and sustainable community-based projects. We love working with passionate and inspiring people, local churches, community leaders and organisations with years of experience, helping them develop sustainable community-based projects with their own ideas that are already impacting their communities and tackling the problems which contribute to poverty and despair.
Where We Work
Our work today is with children, the disabled and the elderly in Romania:
• Whose families need support
• Who are living in poverty
• Who experience severe difficulties in their lives

What We Do
We are changing the lives of the poorest, most disadvantaged children and adults as we partner with some amazing people who excite us with their vision of what the future could look like for their communities.
We change lives for good by focusing on three key areas of work:
Supporting and helping the disabled

Education

Humanitarian and emergency response
We believe all children, the disabled and the elderly have equal worth and equal rights. Disability, ethnicity or age should not be a barrier to having the basic necessities of life. Find out more below about what the problems are, and how we're working with communities to build long-term solutions.
Supporting and Helping the Disabled
Sadly in much of Romania there is still a stigma attached to those who have a disability, especially in the villages and rural areas. They face inequality and discrimination in almost every aspect of their lives. We believe that disabled people should have the same opportunities as everyone else. With a failing healthcare system and little spare money, the situation has improved little over the years. The needs for basic healthcare, health education, therapy and medical care is huge.
To do this we:
Provide facilities and/or resources for people working with support groups for the help and care of both children and adults who have disabilities.
.

God's power for the future, more effective prayer and passion.
Which will give a greater understanding of the times and knowledge of how to live, enabling the power of God to be released to bring about repentance and revival as we herald the dear Lord's return!
Based on the meaning of 1Chronicles 12:32
Supporting and Helping the Disabled
Otto Kis (Sacele)
Otto is a pastor with a real heart for the disabled and disadvantaged. He visited door to door in the village to find those who were suffering from a disability; if he saw them in the street he would stop and chat, later visiting their homes to offer practical help like chopping wood and shopping. He found, sadly, that many in Sacele were lonely, struggling and feeling abandoned.
Touched by the plight of so many, Otto and his wife Elizabeth work has started holistic day centre sessions twice a week which provides a much-needed social outlet, for chatting, group activities, spiritual help, with a meal together. A much needed time of real friendship and respite. Realising there was such a need, Otto's ministry has developed over the past few years and now he is working closely with other pastors and organisations in the community to help those in the villages nearby. They are reaching increasing numbers of people with disabilities who need help and assistance.
Supplying much needed medical equipment
There is a great need for this due to the scarcity of walking frames and other disability equipment. This scheme was set up to help the disabled improve their mobility and encourage them to become more independent and is now flourishing and changing lives. Word is spreading and people are travelling from long distances to obtain equipment. Peter Iuga, a carpenter, previously worked as a translator and distributor of aid before joining us to run this scheme; he is assisted by his wife Ramona (a social worker). Together they had run a group for people with special needs so they were ideal to help us. They have been to the UK for training for adjustment and repair of the equipment and are doing a fantastic job for us.
UK Therapists to visit Romania
A group of therapists visit Otto Kis and team in Sacele each year to facilitate and provide advice, support and specialist training to the network of community leaders, pastors and organisations we work with. They also visit individual homes and institutions to increase awareness of aid and equipment, assessing various needs, advising about mobility and accessibility to buildings, and teaching some basic physiotherapy which would enable a better quality of life. Hugely successful and appreciated.
Annual Retreats for the disabled and their families
Meeting people through the Medical Equipment Loan Scheme, we realised there is a desperate need to help families who would benefit from a Retreat and respite care for their families and carers. For many this is their ever holiday and it is amazing to see the difference this time away can have as the dedicated team of volunteers slowly reveal their potential.

Education
Dealing with poverty among the gypsies has always been a significant need. There is a constant need to look for ways to help the people in their desire to better provide the basic needs for their families. Education is a big part of the work in this area. It is the hope that in providing opportunities to learn, the people will be equipped to provide for themselves over a longer period of time.
We believe we are all created in the image of God and believe in every child and adult's potential, no matter what their disability or ethnicity, and that they are loved and valued by God and should have the same opportunities as everyone else.
To do this we:
Support Attila Toth (Reghin Area)
Attila Toth's team have been working with some local teachers for the past four years in After Schools Clubs in the villages. The aim of this club is to better prepare the children in the local school for further study in High School.
In addition to providing a hot meal and instruction each day, the team has worked hard to make attendance a priority, using special weekly and monthly incentives. These incentives have also been tied to behaviour that is expected or productive citizens.
Some special classes are also held for adults with a desire to learn to read and write in Romanian.
The kindergartens are also working towards this goal of supporting education of the gypsy children in the community. Alongside the daily club meetings, Zozo Kalányos is working to help the young people of his community through a mentoring program. His desire is to see the youth follow in his footsteps of completing school and going on to find a steady job.
Educational support for gypsy children with disabilities (Sacele Area)
Because of culture and inter-marriage, there are many children with disabilities which prevents them from attending school. Many are left to vegetate at home, often with no supervision. Help with this is desperately needed.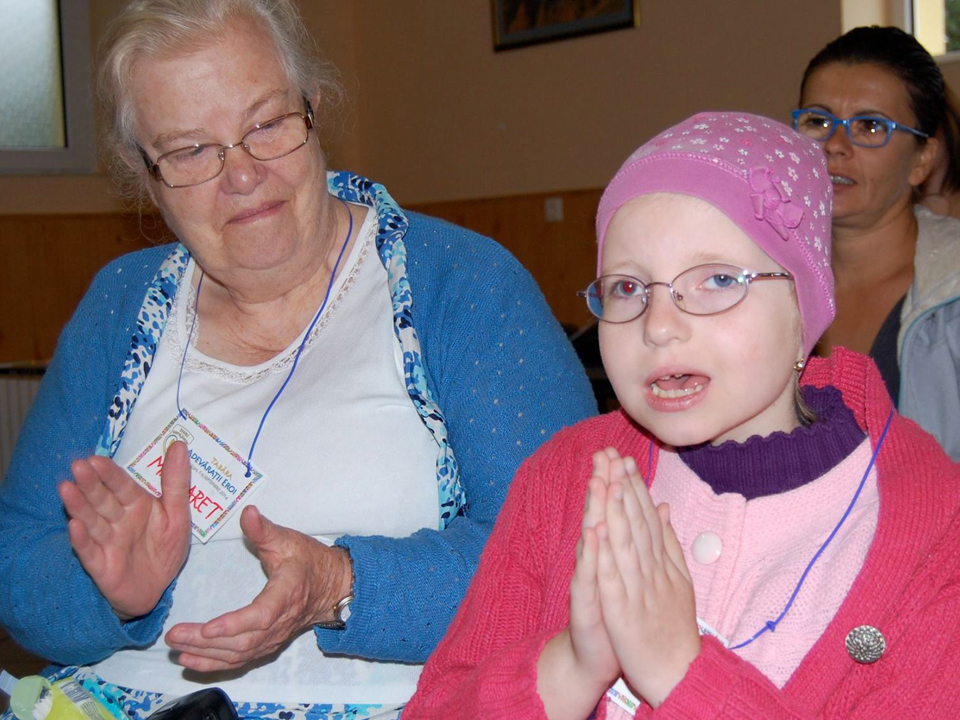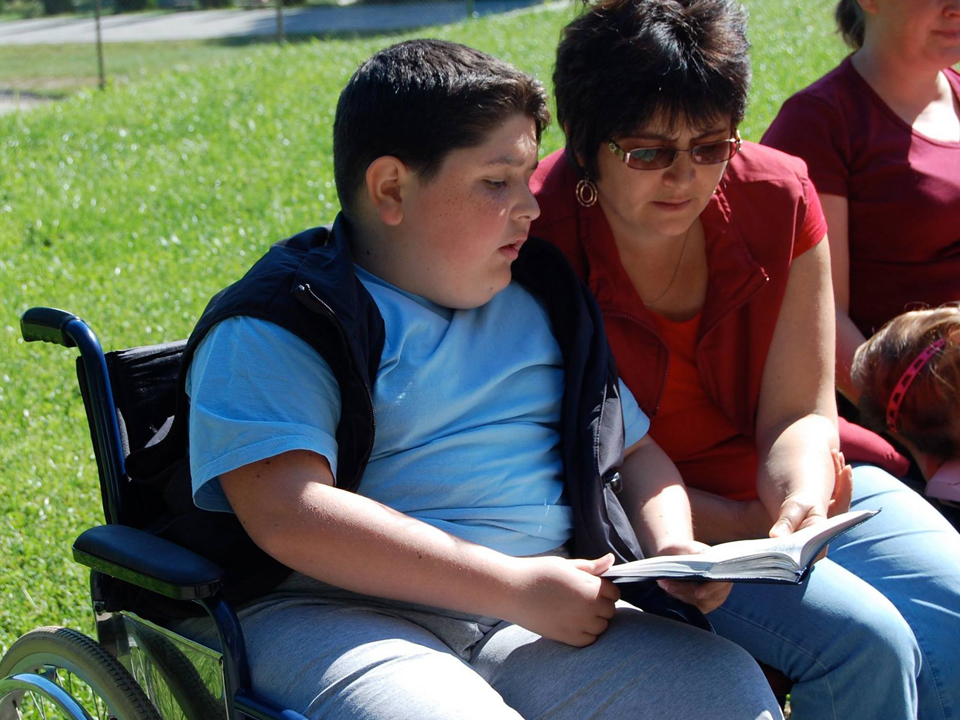 Emptying a Hospital (Dec)
On 19 Dec 2019 with the help of Waste to Wonder (www.wastetowonder.com) a UK charity, we helped clear a small hospital and send a large lorry load of equipment that was no longer needed to our charity base in Romania run by Otto Kis and the Hope without Limits team. 
On the lorry was walking frames, wheelchairs, plinths, specialist seating, commodes, waste bins, steel trolleys, etc. It arrived safely, and almost  immediately a wheelchair was given to an 87 year old lady with a progressive neurological condition who could no longer walk. She would never have had access to such an item normally.
In April 2020, a team of occupational therapists and physiotherapists will follow up the delivery with home visits, therapy sessions, and training for the local volunteers. Access to readily available 'tools for their trades' will be essential during this visit. The impact of even a walking stick or commode cannot be underestimated in a place where there is no social services provision.
Micro Farm Update (Nov)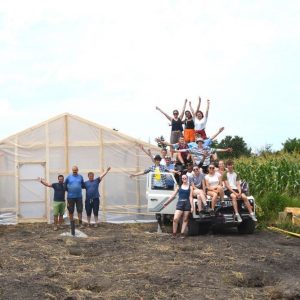 One of the biggest problems facing rural families living in remote villages is getting regular work to feed their families and provide other essentials. For centuries the gypsies have been a marginalised cultural group, separated by lack of education, extreme poverty, prejudice and discrimination.
Our partner, Pastor Attila Toth (Reghin), who works with the gypsies, wants to develop a micro farm in the small village of Glodeni to provide food, labour and income for families in the village.
Our UK partner Graft for Growth has been taking teams out to kick start the project. A tractor shed, elevated maize store [to keep vermin and damp out], toilet and two outside sofas made from pallets have been built.
And now the farm is now ready! A pig enclosure, a winter shelter for piglets, a heated hut for a homeless shepherd and family, a barn and a machinery store have all been built this summer.
The shepherd, Oscar and his wife Alina were homeless but are now secure in their small hut with their four children. It was built for two but this is Romania! They have solar electric and can have lighting.
Vision for the Hope Centre
For many years Otto Kis has had the plight of the disabled living in his community on his heart. In Romania, many buildings, including churches, are inaccessible to the disabled leaving them isolated.
Otto's God-given vision is to build a multi-functional, all-inclusive church centre in the heart of the community where those who are neglected by society can be loved, cared for and given a better quality of life. This project is now a step closer.  A group of stakeholders from Romania met with us on a whirlwind two-day tour visiting inspirational Christian organisations who have already developed similar centres in the UK.
This centre will provide a meeting place for day care, therapeutic intervention, community church and spiritual care, community nursing services, and a focus for visiting groups to run health care clinics. It could provide a training centre – for carers, the Hope without Limits team, interested young people and a possible placement for final year therapy students. It would also be wonderful for the centre to also provide respite beds to relieve carers.
The centre would also house the Disability Equipment Loan Scheme and provide a direct link when children and people are assessed. They can be blessed with drinks, cake and a raised toilet seat! The warehouse we use at the moment is rented and not easily accessible by the public.
The plan is also to develop the land for self-sufficiency and grow social enterprises or small businesses to help off-set the running costs for such a venture.
Retreats at Casa Elim (Sept)
Once again we were able to support our partners in running two separate camps for children with special needs and their families.  One group were Romanian speaking, the other Hungarian speaking.
These relaxing camps are welcomed by the families for several reasons.  For most of them, this is the only holiday they get in the year despite the great need for respite. The absence of ramps and facilities for the disabled in public places precludes most other holidays or days out. Many of the families only have one parent, and these tend to be elderly so the help from the volunteers is invaluable, ensuring the parents enjoy themselves too.
The children are encouraged to explore their potential through games, activities, singing and crafts.
Graft for Growth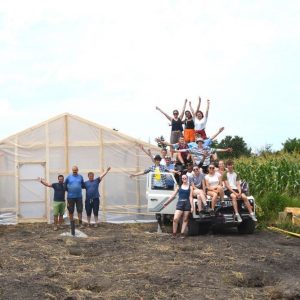 It is so exciting to partner with passionate and inspirational people, not only on Romania, but here in the UK.
Our friend, Jon Williams, runs a social enterprise, Graft for Growth, helping rural communities in Romania by running social action projects with UK students and adults.
We've joined forces with him on some projects to 'enlarge the place our tent'. Here is one of the teams helping build a poly tunnel for Attila Toth to grow food. It is so inspiring to be working together, helping our partners in Romania to overcome poverty, prejudice and discrimination.
We are excited to see how this partnership will develop.
Humanitarian and Emergency Response
There are many families living well below the poverty line; the elderly struggle to exist as they have very small pensions and therefore need help. Many gypsies have large families with mothers who have a limited understanding of child care, cooking, hygiene, struggling to exist on meagre incomes.
To do this we:
Work with families in dire need. Support the elderly who need our help to buy food and medicines. Give out Baby Boxes: because of poverty many young mothers are unable to provide for their new born babies. These boxes are filled everything for the new baby.
In Romania, through neglect, there are many disabled children and adults experiencing severe difficulties in their lives.
We believe in a world where they should be able to break through injustice, deprivation and inequality to fulfil their potential, shape their own destiny and live rich, productive lives and where they:
• Have equal rights • Have enough money for a decent, secure life • Have access to healthcare and social care • Have the opportunity to live healthier lives • Live in homes that are safe and comfortable

Our aim is that all of our work in Romania is sustainable and our partners there would like to become more self-sufficient. Honey for Hope is a step towards this.
We are sent delicious, organic, honey from the pristine meadow fields of Transylvania by Lajos's father-in-law, a master bee keeper. This is jarred, labelled and sold to raise money here in the UK.
As volunteers, working with charities, churches and partner organisations both in the UK and Romania, we ensure that help and proceeds go directly to improve the lives of individuals.
Honey for Hope aims to provide help and support to people with disabilities in Romania and the money raised will help resource the disability equipment loan scheme, train local volunteers and facilitate regular occupational therapy and physiotherapy visits.
For further information of what we do, please don't hesitate to contact us on our quick form below or through any of ways opposite.
Our Location
3 Hemlingford Road, Sutton Coldfield, West Midlands B76 1JG